Virtual Demo
MMS Version 8 - From Bytes to Chips
February 1st 2022 at 14:00 GMT (London time)
Are you ready to step up the productivity of your CNC machines with help of your manufacturing data? Have you considered developing a more proactive approach to your production planning? Do you wish to produce higher mix of parts with smaller work holding investment?
If your answer is yes, then do not miss this demo where we present the features of the newly released Version 8 of Manufacturing Management Software MMS that will boost your manufacturing productivity. The live online demo and Q&A will be held 1st February 2022 at 14:00 GMT – the free registration is now open!
Learnings:
MMS Insights: how to turn your manufacturing data into higher productivity with the practical daily highlights?

Order Generator: automate production orders for recurring or stock balanced parts

EasyRoute: the fastest way to bring entirely new work piece to the automation system

Modular Fixture management: is it possible to produce higher part mix with significantly lower work holding investment?

Improved user interface with many easy-to-use features
Event details
Date: Tuesday Feb 1st 2022
Time: 14:00 GMT (London time)
Duration: 60 minutes (45min demo + 15min Q&A)
Language: English
Presenter
Bulza Krajkova, MMS Product Manager at Fastems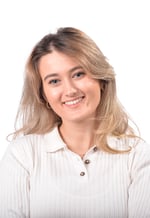 Bulza Krajkova has been on board with Fastems since 2019. She first worked at services where she got to do what she loves, dig into customer problems and help to solve them with her technical and communication abilities. Now she is part of the MMS product management team, striving to enhance the customer experience further through the development of MMS. Her goal is to hone in her passion for customer excellence by helping customers be ahead of their competition through intelligent automation software solutions.